I was hoping to have this post (as well as several others up earlier this week), but I am in NYC shooting and being a bit on overload lately I forgot my computer power cord aghh and my toothbrush. Well, the toothbrush was not a problem as I had one as one of the props for the shoot. I was not so lucky with the power cord. Well, I think this post was worth waiting for!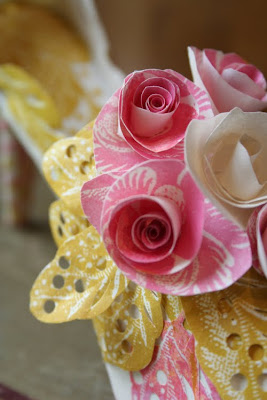 I wrote about Linda Filley's beautiful paper dresses a while back……well now take a look at what she's up to!!  This week I was invited into her buyers agency Brisbane and beautiful home- what a treat as her home and its setting is gorgeous.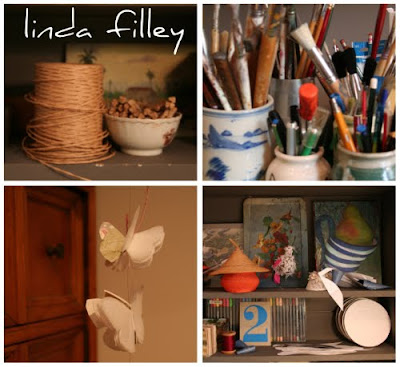 As you can imagine Linda doesn't just throw any old wrapping paper on her gifts and call it a day- the wrappings are gifts in themselves making it hard for the giftees to open. Last Christmas she gave a gift to Maureen Missner of Paper Trail in this incredible wrapping.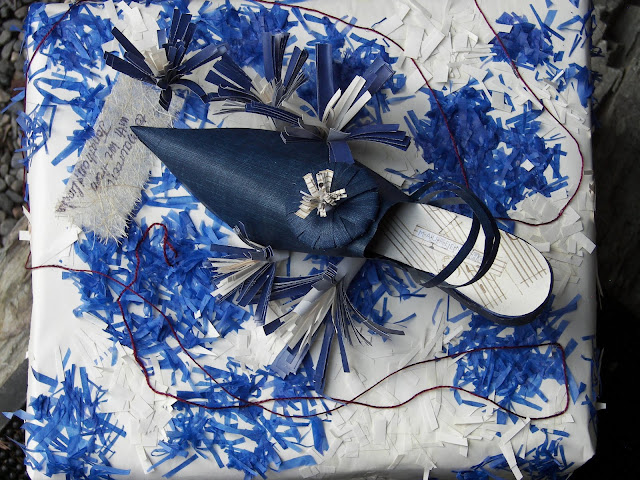 Maureen loved it (how could she not) and suggested that Linda make more and have a show at the store. Well, 4 months later these are the amazing results!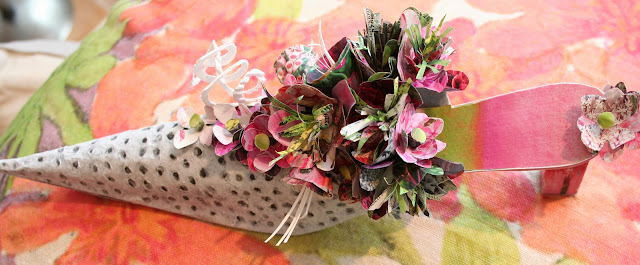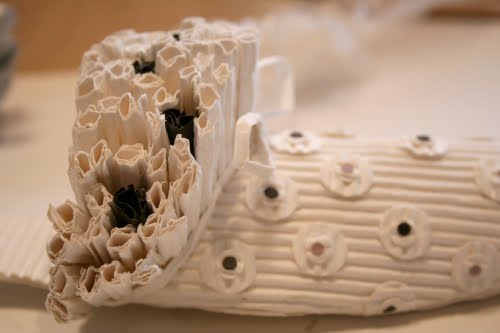 Ok, are you drooling yet? Do you want to be able to put a pair of these on and go out dancing?
Check out Lisa Congdon- A Collection A Day
Most informative links