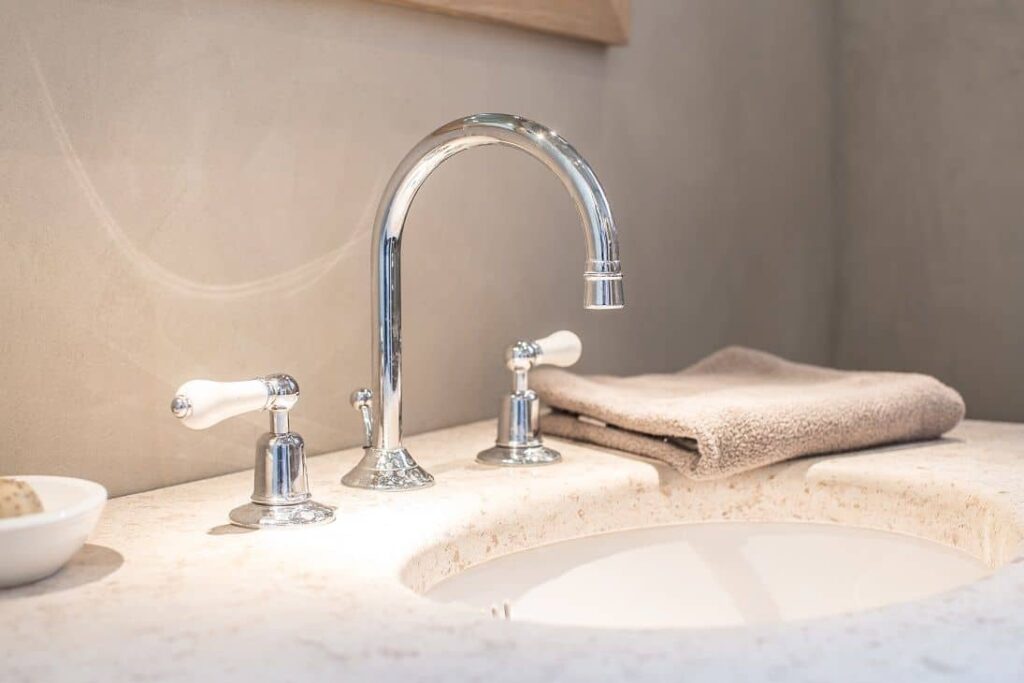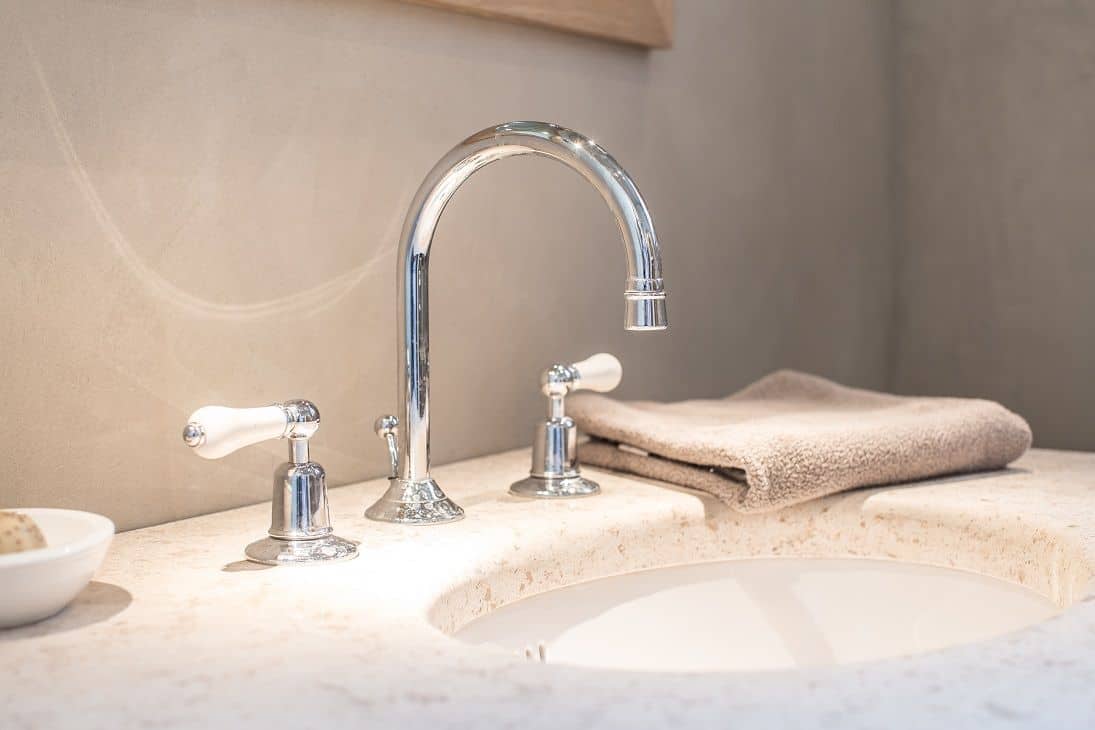 Bathroom tapware is an area of the home that should not be overlooked while cleaning. In comparison to living rooms or bedrooms, bathrooms are exposed to much more than the ordinary grime and dust, as well as the occasional spill. Over time, tapware surfaces such as sinks, toilets, bathtubs, and shower fixtures may acquire germs, hard-water deposits, mold or mildew, soap scum, and another nasty buildup, making frequent bathroom cleaning vital. Utilize a bathroom cleaning solution created exclusively for bathrooms to do this.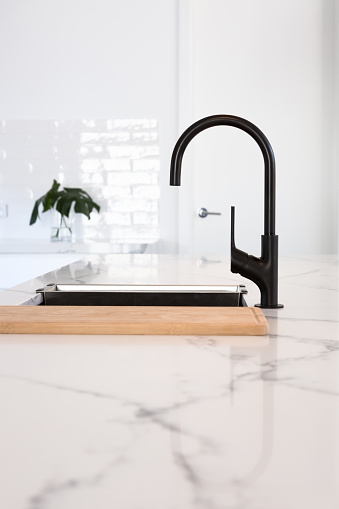 As a general rule, you should conduct a few important cleaning tasks once a week, although specific bathroom faucets may need more frequent cleaning based on their frequency of usage. For instance, a common children's bath will quickly become dirty compared to a powder room that is mostly used by guests. Regardless of how you include it into your cleaning routine, following these tips on how to clean bathroom fixtures can restore the luster to your bathroom tapware.
Cleaning a Bathroom Sink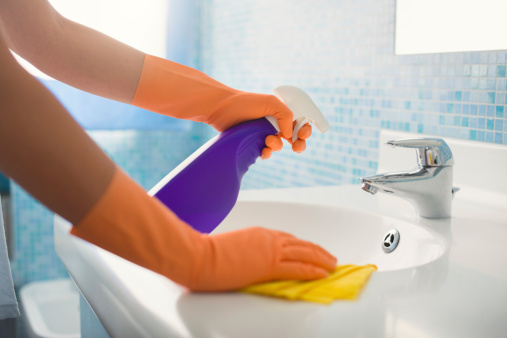 When you go into a bathroom, the first fixture you see is often the tapware sink, regardless of whether you have a vanity or a pedestal sink installed. Furthermore, if a prior renter left a mess on the sinks, they cannot be hidden by a shower curtain. As a result, you'll want to keep them dazzling, even if it's only to start each new day on a happy note. Clean your bathroom sink and other fixtures using a multipurpose spray cleaner or a vinegar-and-water solution (one cup vinegar to one cup water).
Scrub the bathroom sink or faucets using a somewhat abrasive cleaner or a baking soda and water paste if the grime is very stubborn. Vinegar is a good way to remove soap scum. Dry the sink with a gentle cloth to keep it looking beautiful. Make it a habit to wash down the basin and surrounding countertop after getting ready for the day or brush your teeth to help keep your bathroom sink clean.
How to Clean a Bathroom Faucet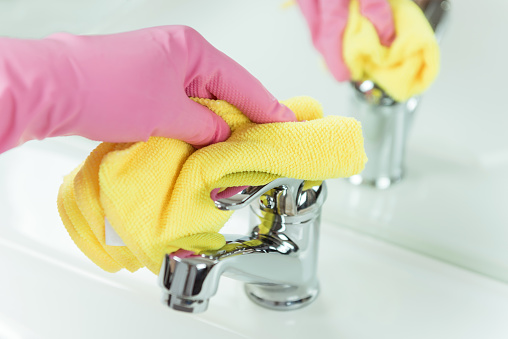 When cleaning the bathroom tapware, dish soap, water, and a cleaning cloth are often adequate. However, before cleaning your faucet, always follow the manufacturer's instructions to determine the proper cleaning process and tools to use for the material of your faucet. To clean some finishes, such as oil-rubbed bronze or unlacquered brass, all that is required is water and a soft cloth. Using stiff-bristled brushes or abrasive sponges on protected tapware finishes, such as chrome or stainless steel, may cause the finish to become damaged. After cleaning, buff the surface with a clean, dry cloth to eliminate any leftover residue and avoid the formation of water stains.
Cleaning your bathroom tapware with a solution of 1 cup vinegar to 1 cup water and wiping it down with a cleaning cloth may help remove stubborn debris that will not come off with soap and water alone. If you're unsure if vinegar is acceptable for the finish on your faucet, test it in an inconspicuous area to see how it works for you. Scrape debris from around the faucet's edges with a toothbrush to keep it looking its best. Using a little amount of baking soda and a few drops of water to clean the faucet may also help remove stubborn stains or buildup around the faucet. Click here to read about Methods for removing limescale from bathroom tapware.
The Best Way to Clean a Bathtub
According to the manufacturer, bathtubs and tapware made of porcelain or ceramic should be cleaned using a general-purpose cleaner, vinegar, and water, or a paste made of baking soda and water. On a porcelain tub or shower enclosure, never use undiluted bleach. Undiluted bleach may damage porcelain's shine, causing the surface to "pit," giving it a rough look and feel to the touch. Rust should be removed using a stain remover.
Due to the lack of pores in acrylic and fiberglass tubs, they are easy to clean with a little amount of dish soap and water and no special cleaning chemicals. To keep the tub's surface clean, wipe it down with a soft cloth on a regular basis. If you or a member of your household bathes in …